Get your equipment off the floor and on the wall with the Tru Grit Modular Storage System.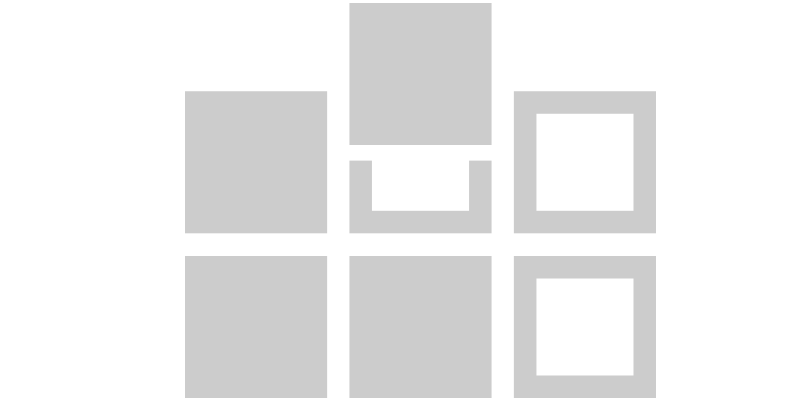 Move attachements with ease and change your
layout in seconds.
Store your equipment or heavy items with integrity & style.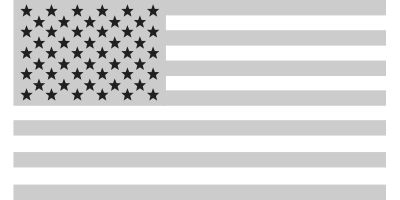 Our US based Team engineered this system in house with passion and Grit.
Our modular system features a Patent Pending interlocking attachments.
Fold your rack into the wall for the ultimate space saving gym & storage solution.
MODULAR STORAGE ATTACHMENTS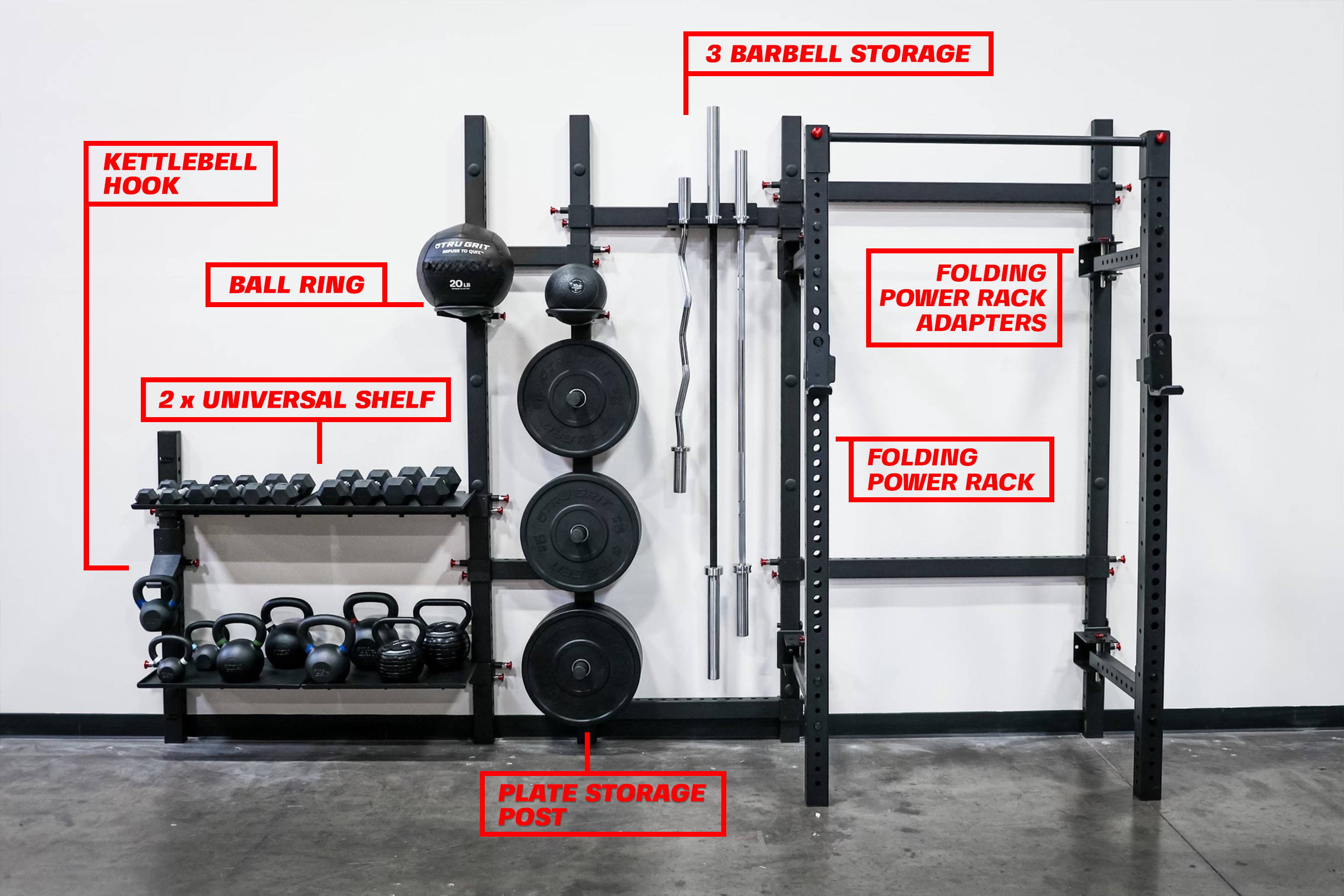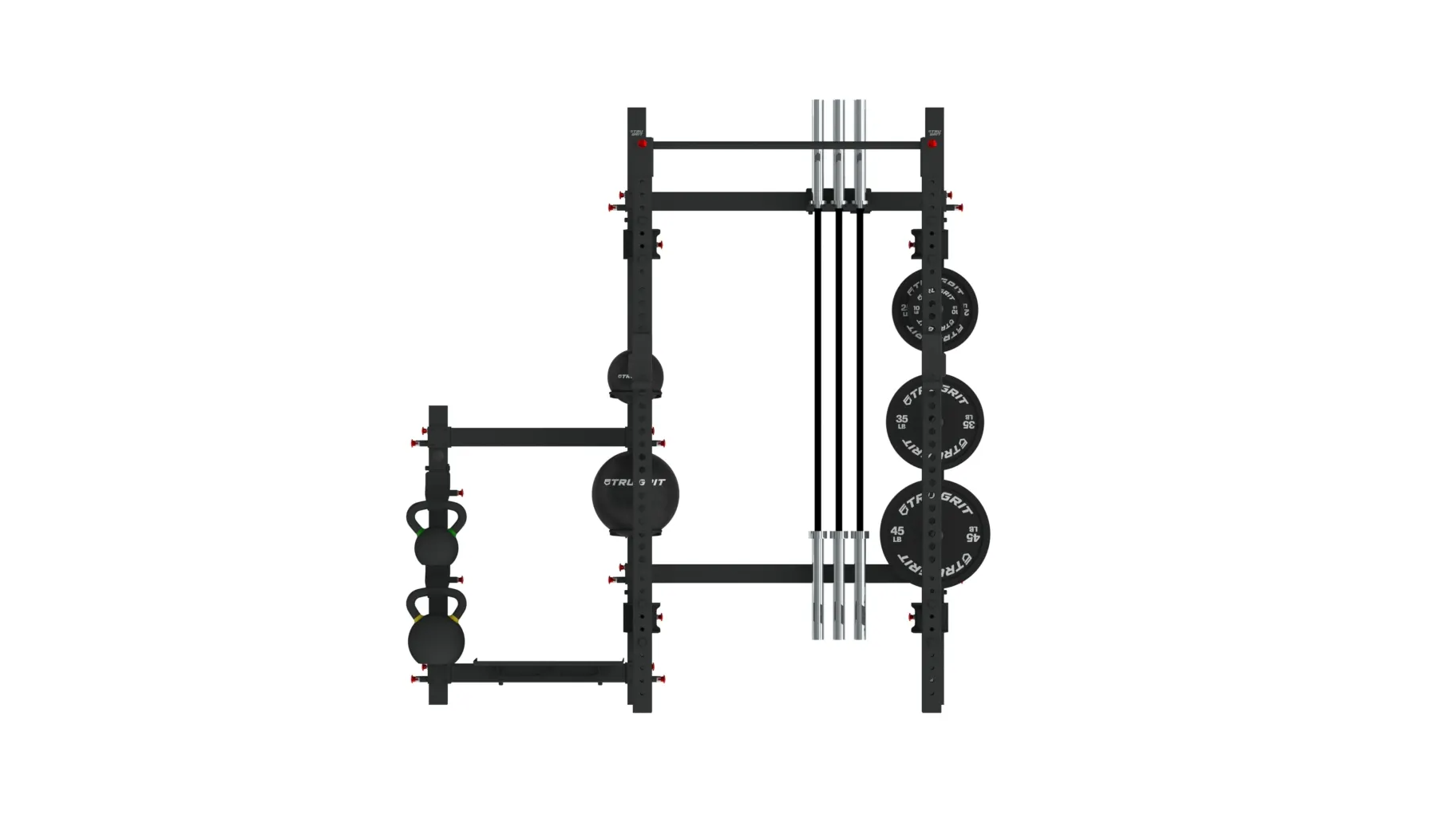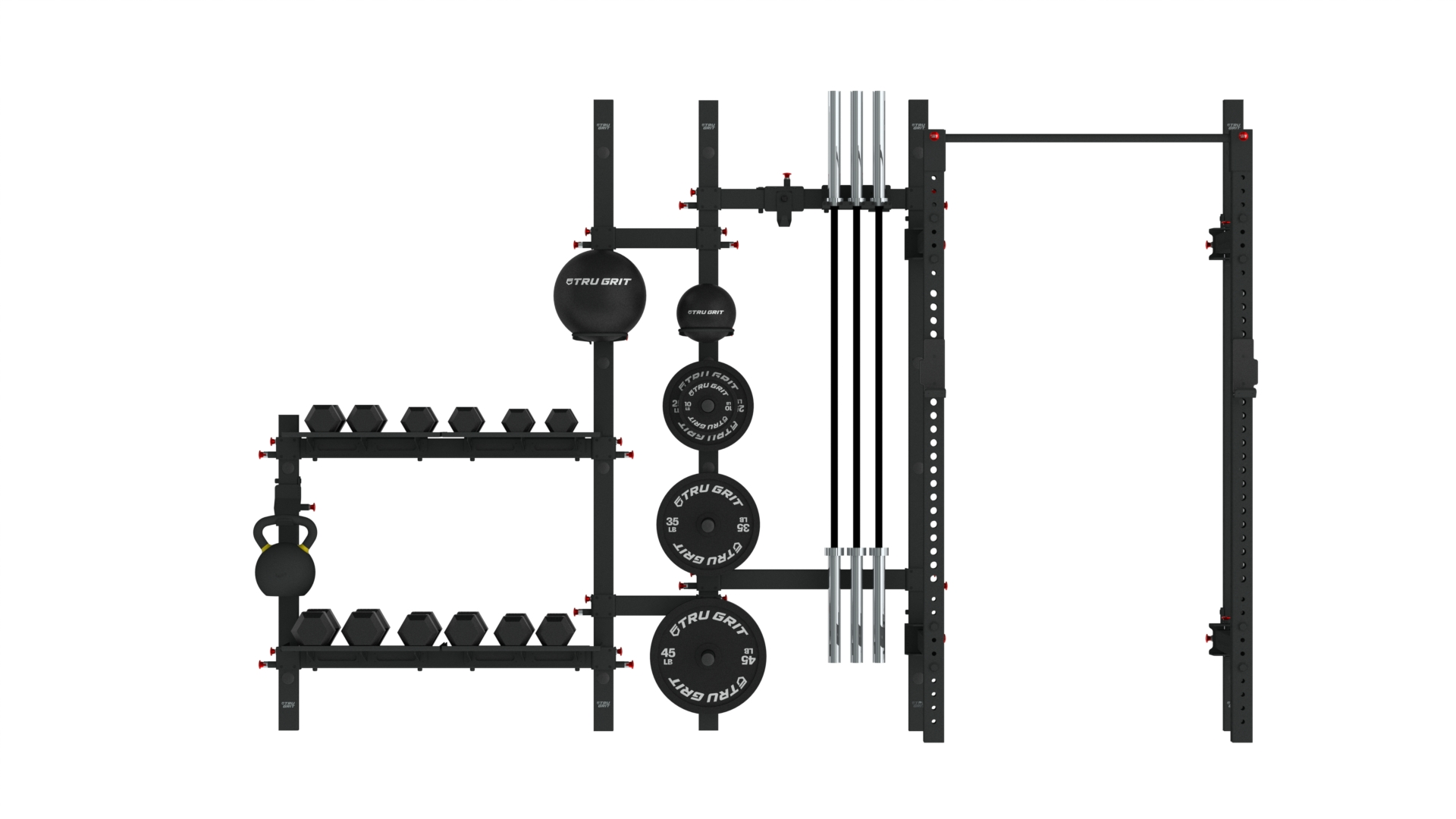 Overall Assembled Dimensions: 58"W x 96"H x 14"D
INCLUDES:
Verticals: (2) x 96" Veritcal post
Horizontals: (2) x 48" Horizontal crossmember
Attachments:
(1) Kettlebell Hook
(1) 3 Barbell Storage
(3) Plate Storage Posts
Overall Assembled Dimensions: 90"W x 96"H x 15"D
INCLUDES:
Verticals: (2) x 96" Veritcal post
Horizontals: (2) x 48" Horizontal crossmember
Attachments:
(2) Kettlebell Hook
(2) Wallball Ring
(1) 3 Barbell Storage
(3) Plate Storage Posts
Overall Assembled Dimensions: 154"W x 96"H x 15"D
INCLUDES:
Verticals: (4) x 96" Veritcal post // (1) x 48" Vertical post
Horizontals: (2) x 48" Horizontal crossmember
(2) x 32" Horizontal crossmember
(2) x 16" Horizontal crossmember
Attachments:
(1) Kettlebell Hook // (1) 3 Barbell Storage
(2) Wallball Ring // (3) Plate Storage Posts
(4) 24" Universal Shelf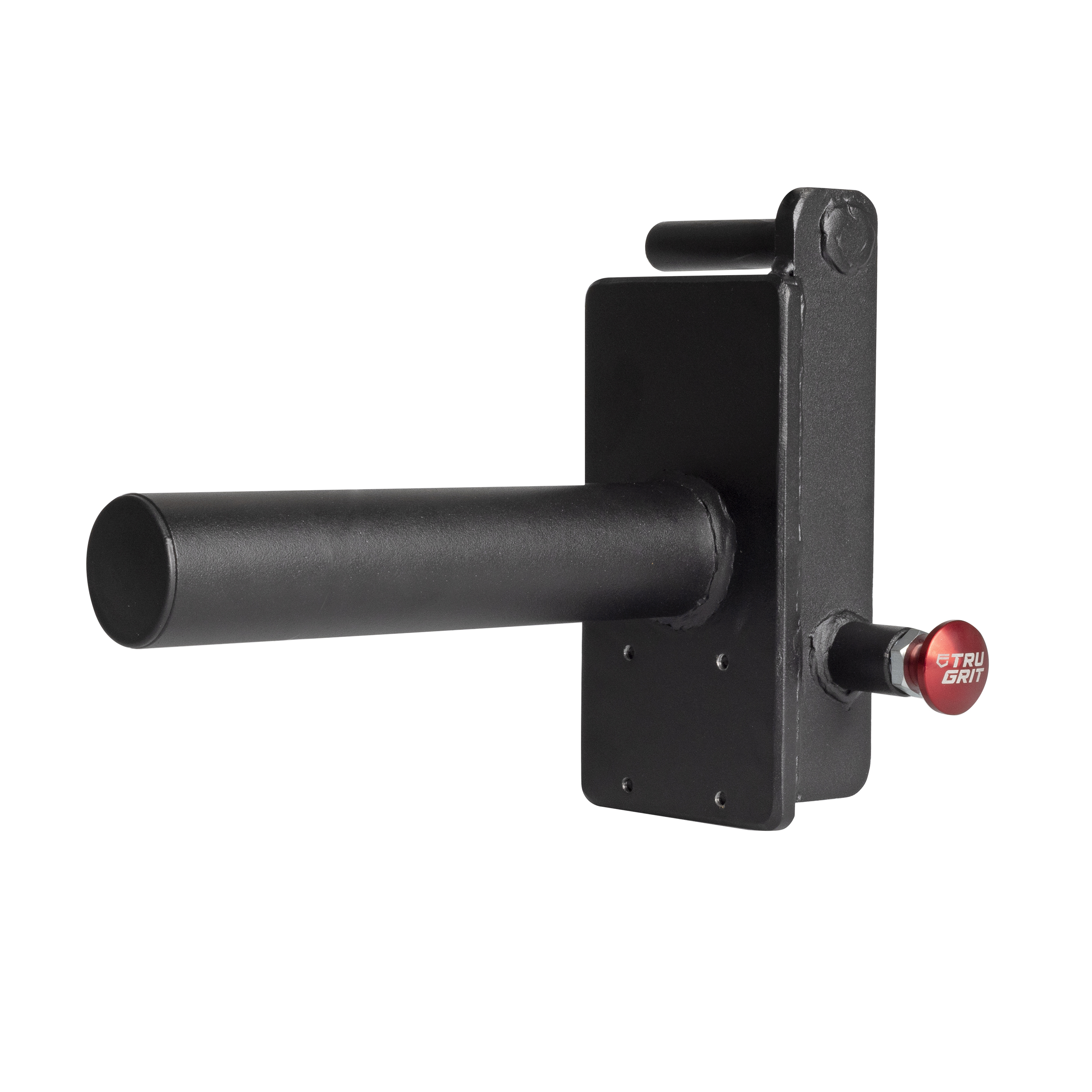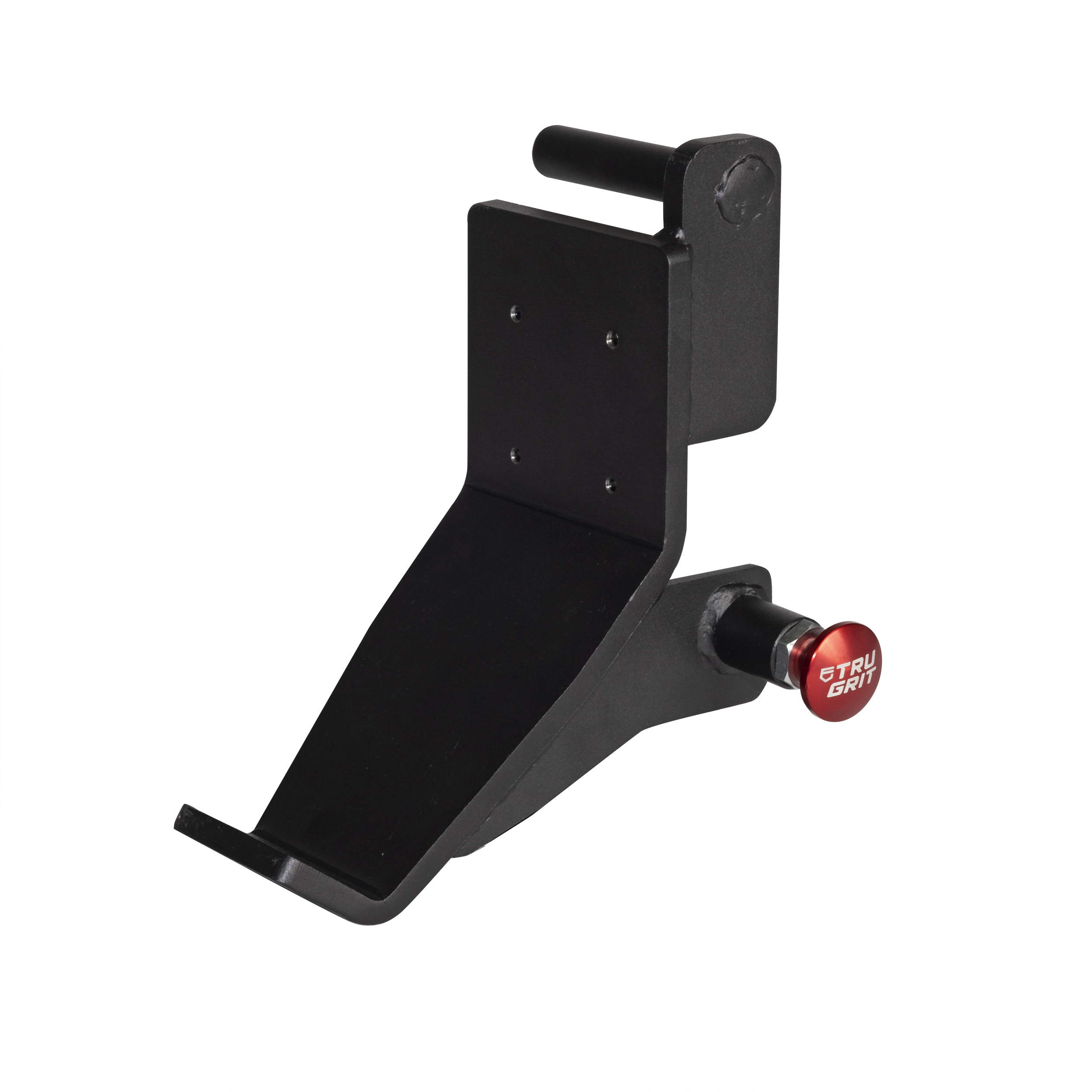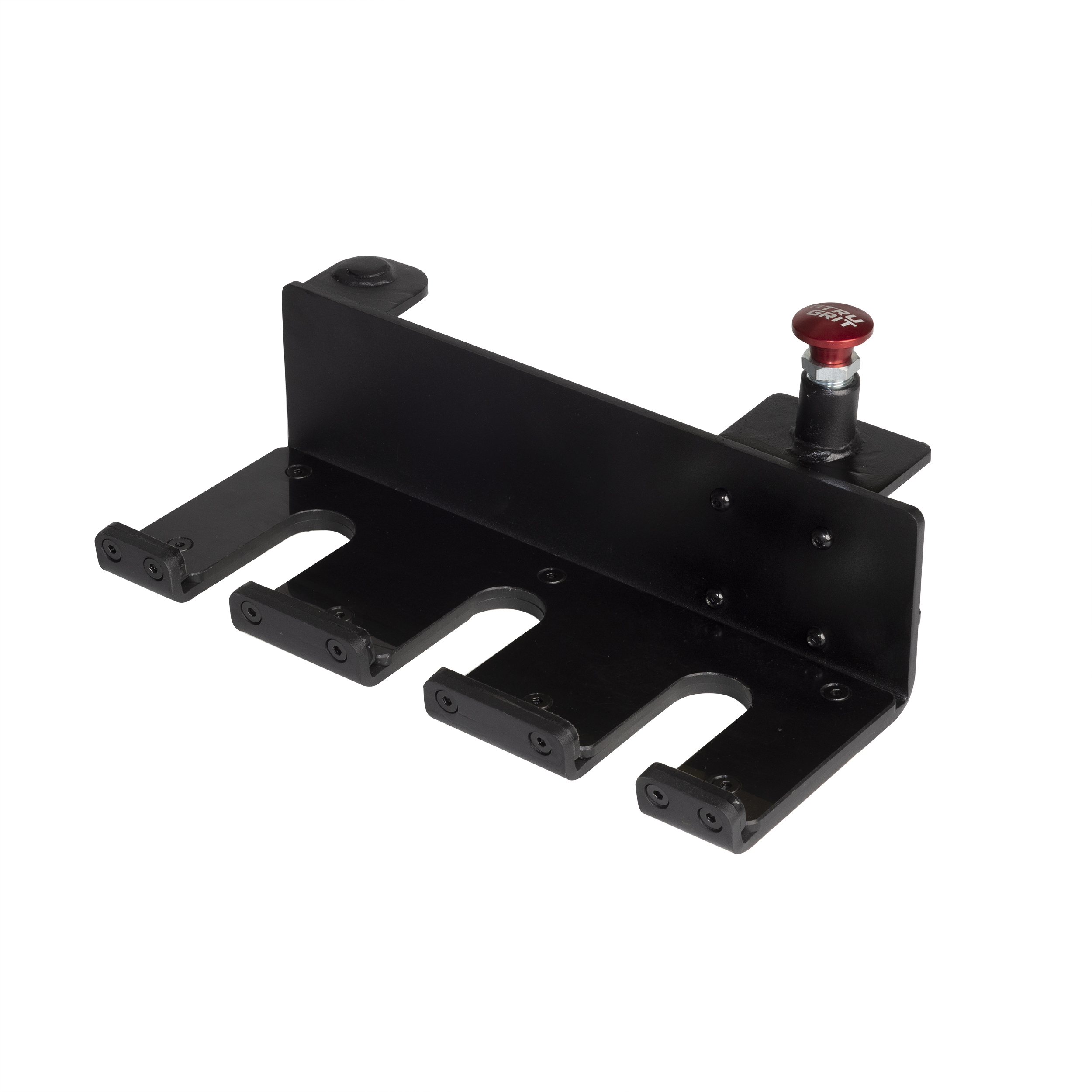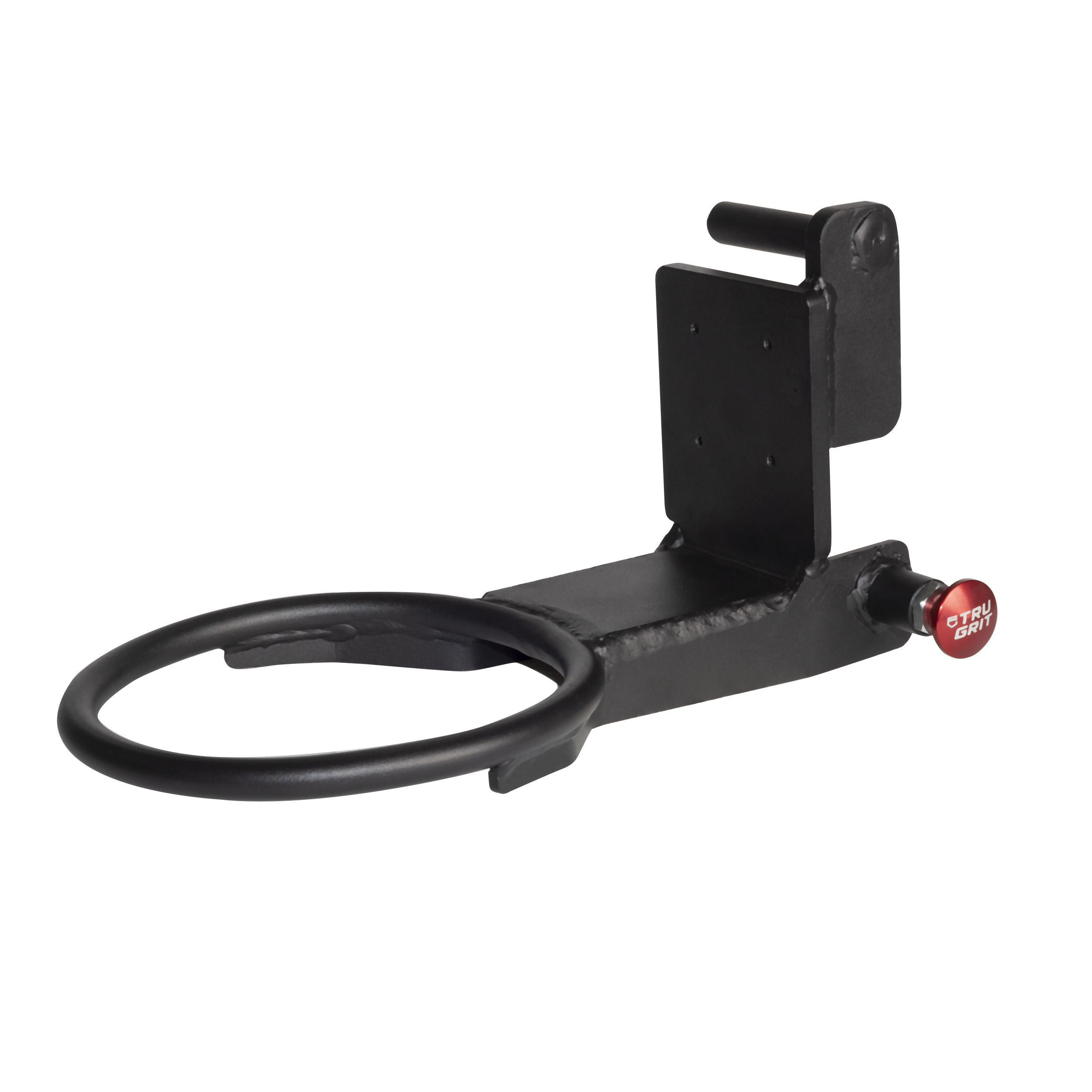 KETTLEBELL HOOK ATTACHMENT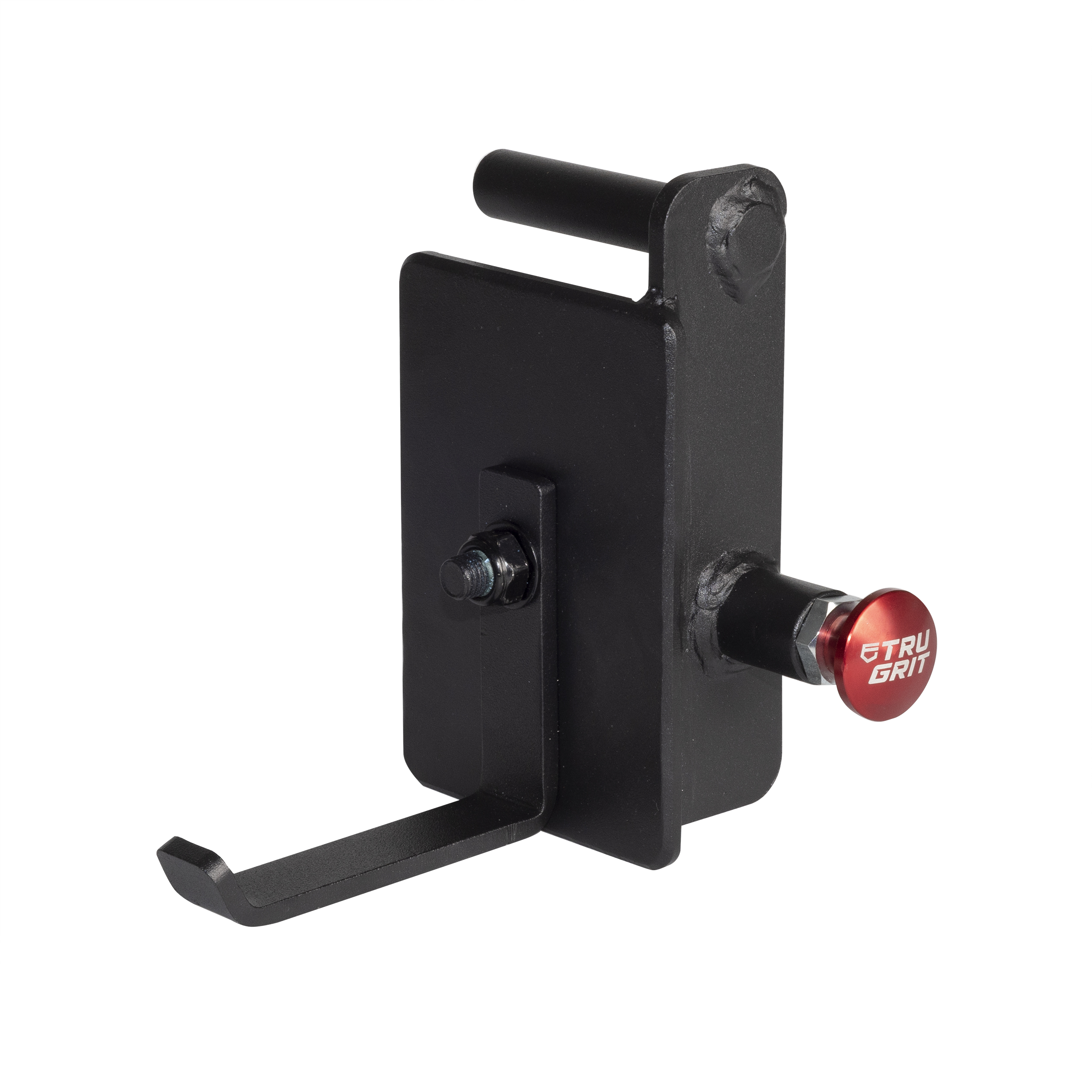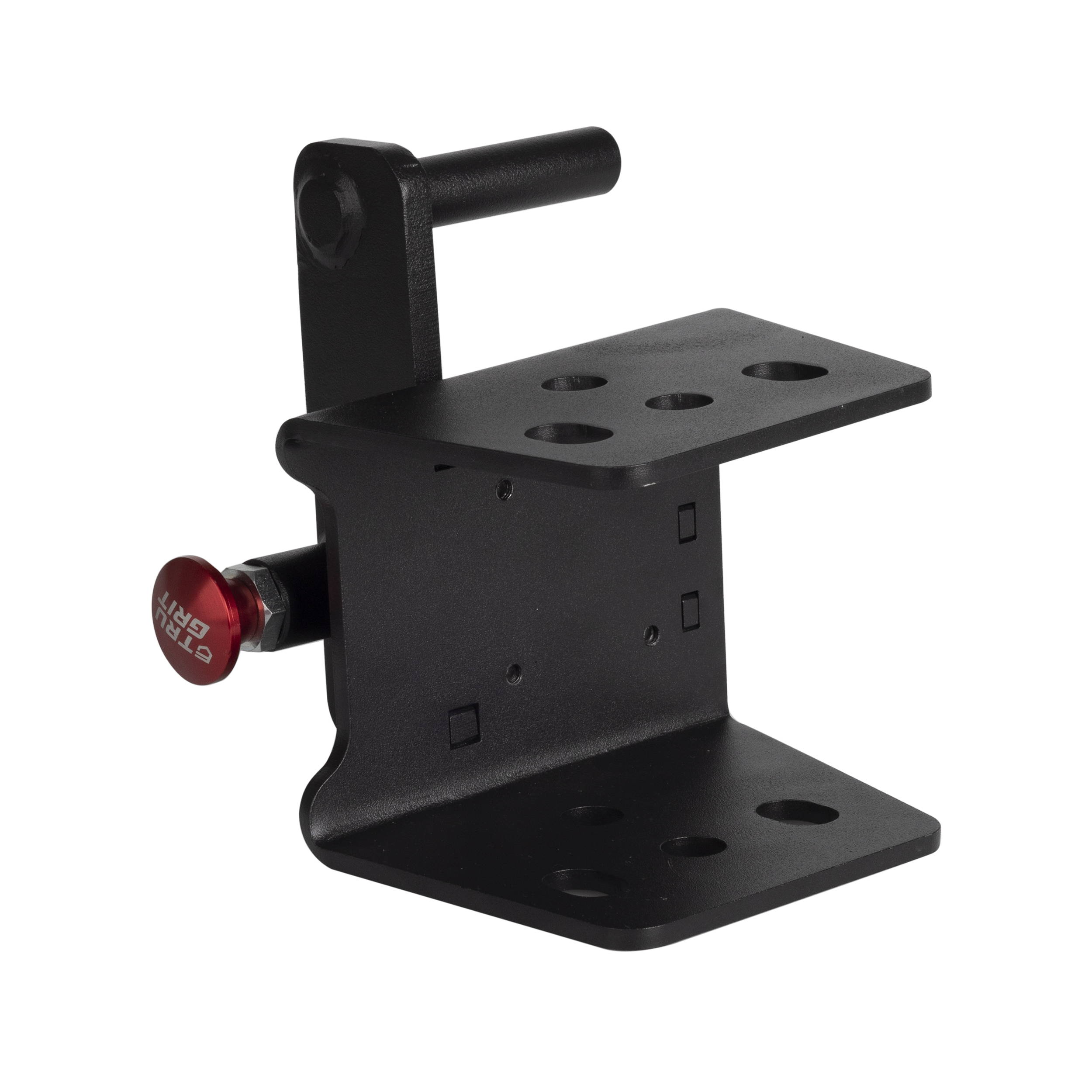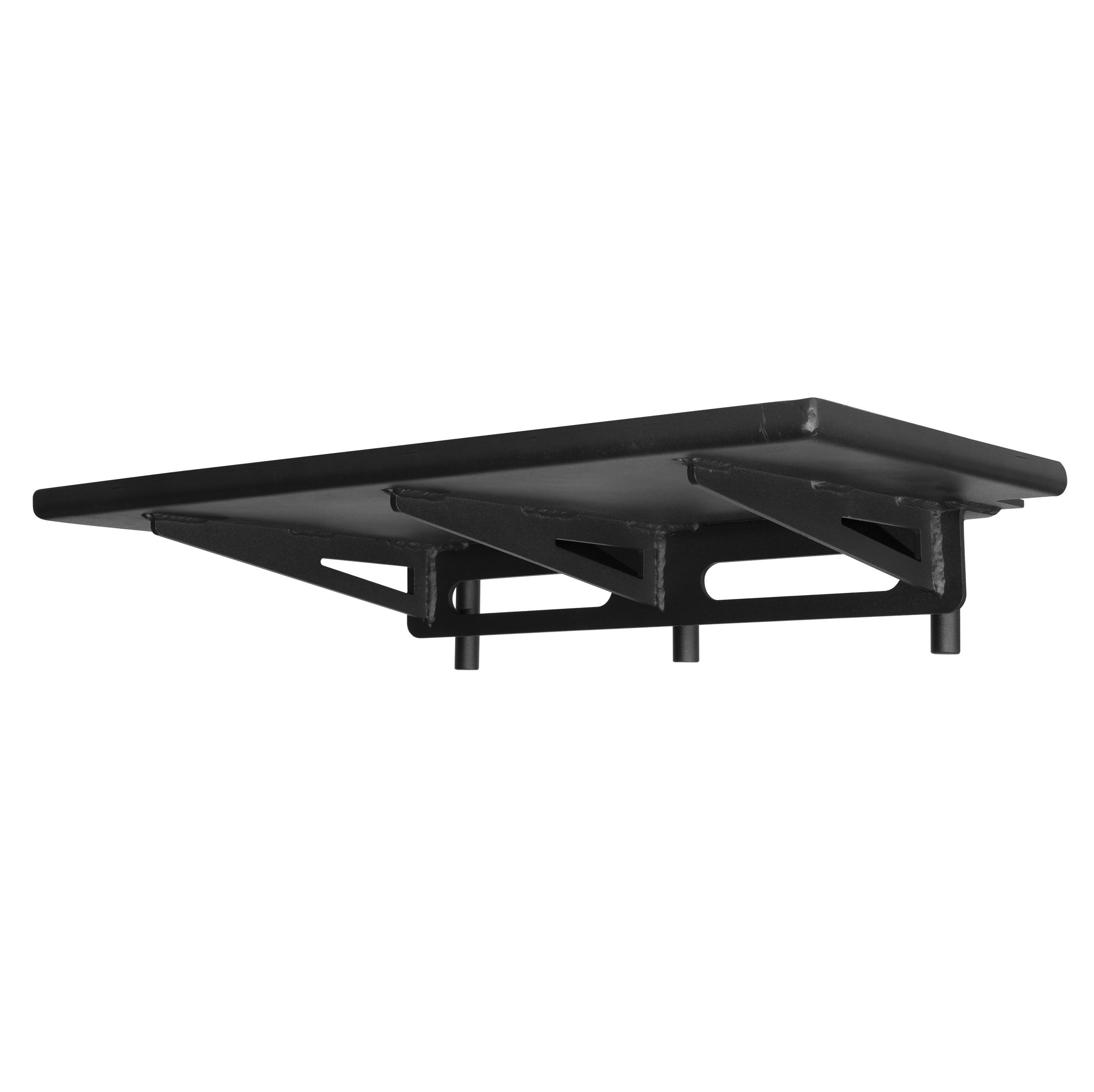 UNIVERSAL HOOK ATTACHMENT
FOLDING RACK ATTACHMENT KIT